Delta Strategy Group Home
Delta Strategy Group in the News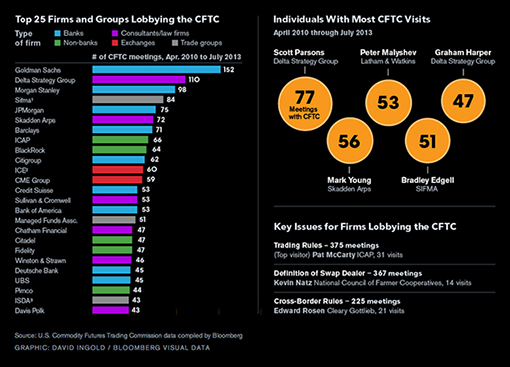 Bloomberg: How the Bank Lobby Loosened U.S. Reins on Derivatives
Interview with Delta Strategy Group on CFTC Reauthorization
In the video below, Steven Lofchie of Cadwalader interviews Scott Parsons of Delta Strategy Group on the significance of the ongoing CFTC Reauthorization Hearings taking place in Congress.
Reports from Delta Strategy Group:
Delta Strategy Group is a full-service government affairs firm founded by the former Chairman of the Commodity Futures Trading Commission (CFTC) and CEO of NYMEX, James Newsome, and former COO of the CFTC, Scott Parsons.
Headquartered in Washington, DC, Delta Strategy Group works closely with Congress and regulatory agencies to provide clients with innovative solutions to their regulatory concerns.